5$ Donation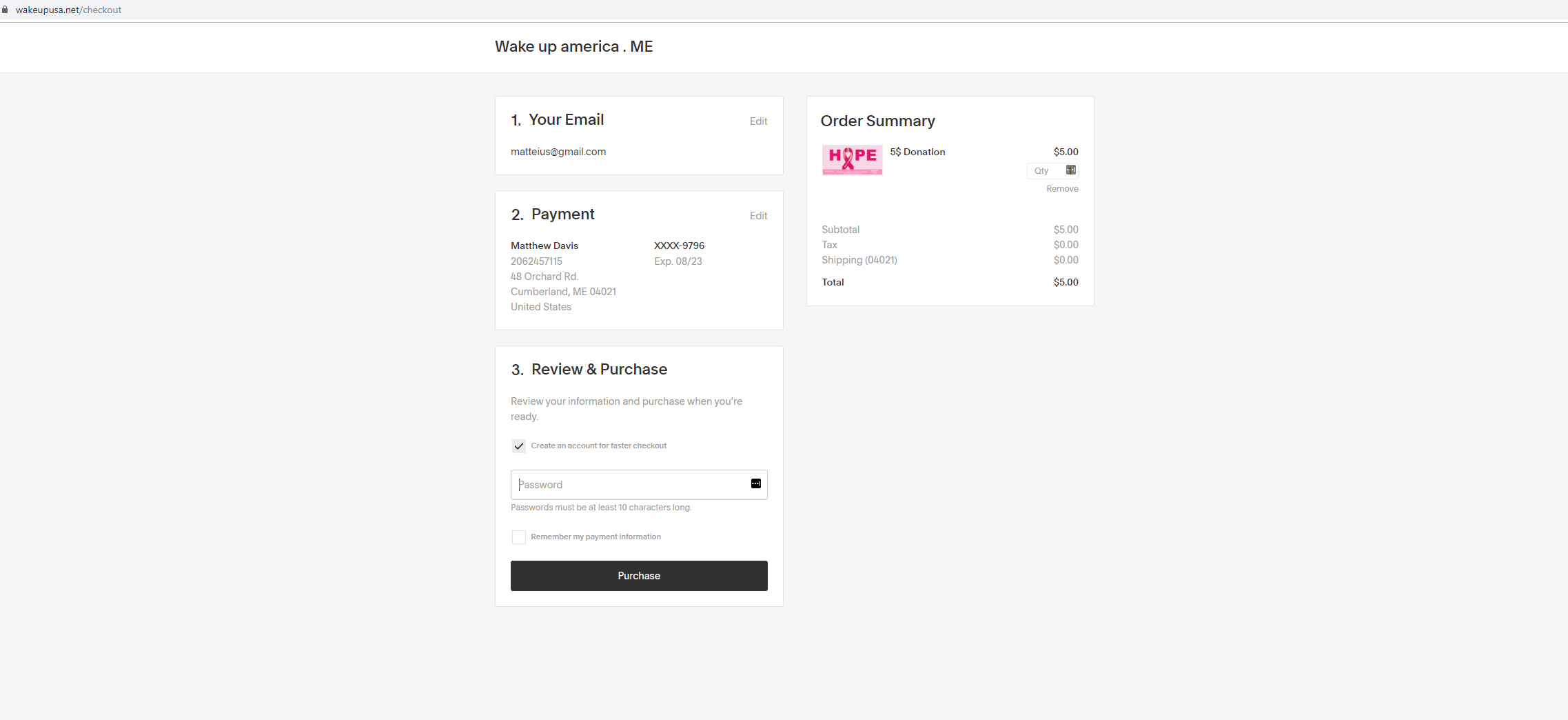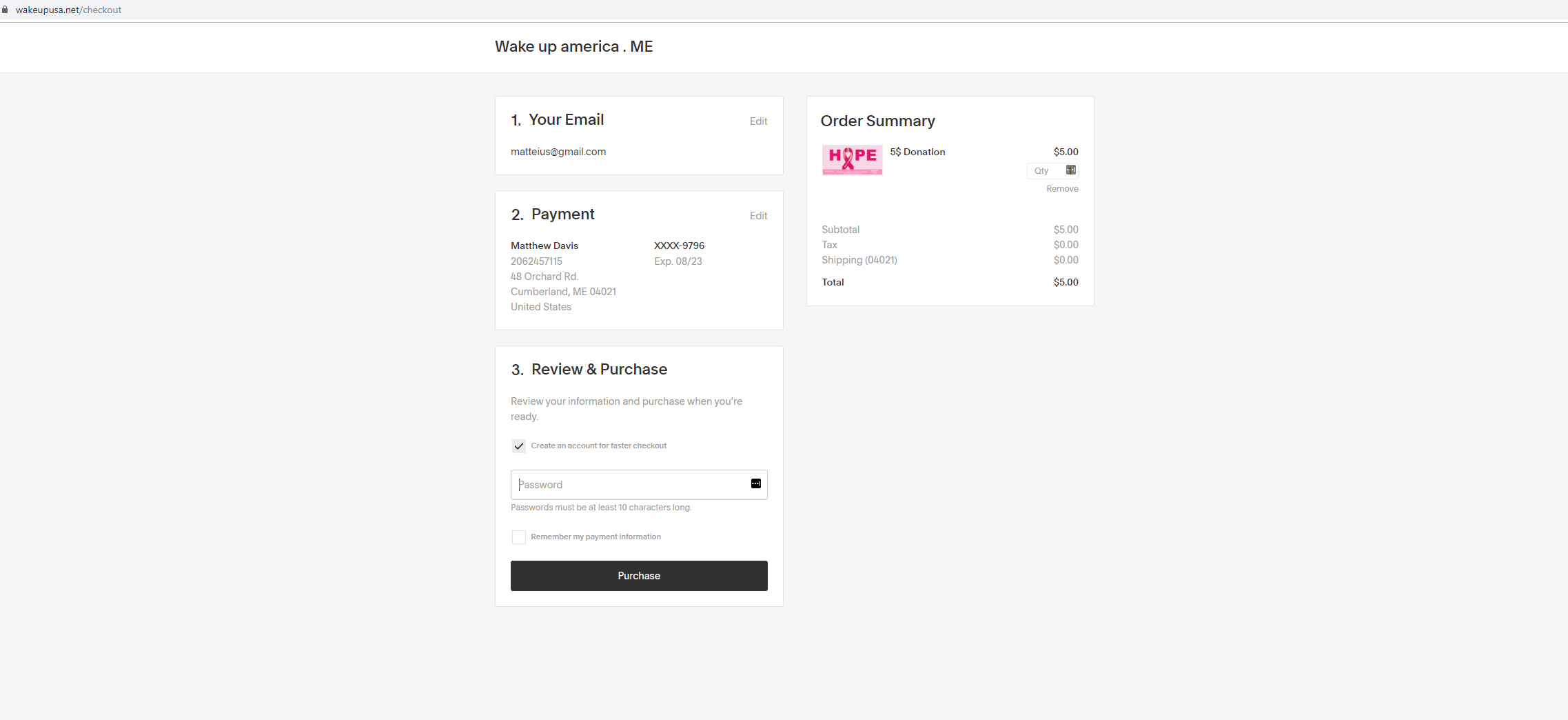 5$ Donation
We Promise to pass your Donation Along to this Donation to the 501(c)3 Tax Status Charitable Organization, may we recommend: https://www.charitywatch.org/charities/american-breast-cancer-foundation
This Product was actually the first sale on www.WakeUpUSA.net but then we realized we needed to Diversify.
Anyway, Thank You Mystery Fist Customer — Your Donation was inadvertently applied to Charity Watch for the amount of 55$ by me in your Honor. I thought the Extra 5$ Donation was too Charity Watch but I was wrong, they told me I need to be donating instead to The BCRF, which I just did.
They have matched my 100$ donation for an additional 100$ resulting in me Unintentionally Raising $220 for Charity.
My plan for this is not to include the matching funds, or the mistake donations, in the cost that you pay me for my donations that I may be able to keep making soon, to this website: https://www.bcrf.org/
We at Pink Hats for America Website hope that they can figure it out for USA.